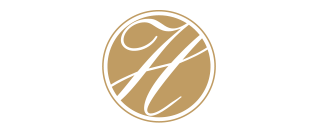 STORY
The story of the Grand Hôtel Henri begins in 1785; the first writings pinpoint the building as the Hôtel de Chartres.
It hosted, among other, the empress Eugénie in 1867 for the inauguration of Fontaine de Vaucluse viaduct. It was then listed as Hôtel Pétrarque and Laure in the very first Michelin Guide, published in 1900.
For its 230th birthday, the Grand Hôtel Henri****, a prominent place of French hospitality history, reopen its doors after a year of refurbishment.
GRAND HOTEL HENRI: The rebirth of a family story
Henri Toppin bought the hotel in 1969, and it soon becomes the place to be, hosting parties and events. He ran the hotel until his son succeeded, Jack Toppin.
Today the hotel is leaded by the third generation with Henri's Grand Son, Julien Toppin and his wife Manon and their partner Marco De Almeida. They carry on the French hospitality tradition in this historic place of Provence.