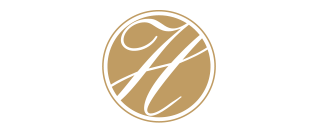 A LUXURIOUS HOTEL THAT LINKS SOPHISTICATION AND THE ART OF LIVING BY THE FRENCH.
Decorated in the style ": à la francaise" relying tradition and design, the Grand Hotel Henri is a true jewel of elegance and refinement; the hotel will seduce you by its cachet and its hospitality. Situated in the heart of Provence and at the gates of Luberon, the Grand Hotel Henri was created to offer you a parenthesis in an idyllic frame at the edge of the Sorgue.
Go beyond the doors to immerse yourself in the hotel's history and make your stay an unforgettable and unique experience. Member of the Collectionneurs, the Grand Hotel Henri is committed to ambition of prestige and exceptionality. As the way of a traveler, come discover and experience prestigious areas which the Grand Hotel Henri is a part of.
GRAND HÔTEL HENRI :

The rebirth of a family story
Henri Toppin bought the hotel in 1969, and it soon becomes the place to be, hosting parties and events. He ran the hotel until his son succeeded, Jack Toppin.
Today the hotel is leaded by the third generation with Henri's Grand Son, Julien Toppin and his wife Manon and their partner Marco De Almeida. They carry on the French hospitality tradition in this historic place of Provence.

A BISTRONOMIC RESTAURANT "ASSIETTE MICHELIN"
An exceptional restaurant for an exceptional hotel. Take the opportunity offered by Le Petit Henri to discover the provincial cuisine of our chef Oliver Bouzon

For favorable weather, a terrace is available to appreciate the coolness of the fountain and in the winter a cosy restaurant hall invites you in a warmhearted environment near the fireplace.
The Rooms and Suites in the Grand Hotel Henri**** will transform your stay into a whole experience. They gather comfort and intimacy, and offer high-end services.
The Grand Hotel Henri**** reflect with refinement the epitome of French chicness.
Soft colours painting, wall moulding, silky carpet, antique pieces as furniture and so on…
FEEL LIKE DOING SOMETHING NICE ?
If you want to offer a moment of pleasure at the Grand Hôtel Henri ****, we offer you many offers through our gift boxes, whether it is a gourmet getaway offer with stay and gastronomic discovery, a gift certificate, or just a culinary aside. We can also design a tailor-made offer.