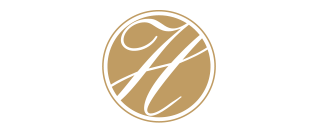 BREAKFAST
To wake up gently the Grand Hotel Henri offers a quality French breakfast featuring local products. It is served as a buffet and you can enjoy it in the restaurant or on the terrace lulled by the fountain when the sunny days come back.
Because breakfast is the most important meal of the day, Every morning, the Grand Hotel Henri offers a full and tasty breakfast buffet. It is served in the air-conditioned room of the restaurant, you can also enjoy it on the terrace when the sunny days arrive.
Breakfast – 19€ per person
Served from 7:30AM to 10AM, our breakfast offers a large choice of fresh, local and organic products. The head waiter is at your disposal in order to make you enjoy this precious time of your day.
• Coffee, Hot & Cold Chocolate, Teas
• Pain au chocolat, Pain au raisin, Croissant.
• Cow Milk and Organic Soya Milk
• AOP Isigny Butter
• Fresh Bread from a local bakery: Baguette, Linen bread, Cereal Bread
• Local and artisanal Jam and Marmalade (Nos Saveurs Provencales), Honey.
• Fresh Juice : Orange, Grapefruit, Cranberries
• Detox Juice Kookabarra : Carrot, Beetroot, Cucumber
• Fresh seasonal fruits (melon, peach, apricot, cherry, orange, apple, pear)
• Fresh fruit salad
• Raw Ham and Cooked Ham
• Smoked salmon
• Cheese: Emmental, Goest cheese, Livarot
• Yogurts
• Dried fruits: raisin, cranberries, apricot, nuts and almond.
• Organic breakfast cereals: Red fruits muesli, chocolate muesli, corn flakes, gluten free muesli.
• Boiled egg (scrambled/omelet on request and with extra fee).
In case of allergy or any intolerance (gluten, lactose, nuts…) please inform us before you stay by contacting us by phone or e-mail. We will be very pleased to propose you a breakfast adapted especially for you.
An in-room breakfast is available on request, with an extra fee of 2€ per people.
We can organize your business breakfast for you. For any further request, don't hesitate to contact our concierge service.
The Grand Hotel Henri Breakfast welcome you with a great pleasure even thought your not a guest from the Hotel.
FEEL LIKE DOING SOMETHING NICE ?
If you want to offer a moment of pleasure at the Grand Hôtel Henri ****, we offer you many offers through our gift boxes, whether it is a gourmet getaway offer with stay and gastronomic discovery, a gift certificate, or just a culinary aside. We can also design a tailor-made offer.